I flew to Rome on the evening of my last day of work before Semana Santa - aka Holy Week - aka Spring Break 2014. Spring breaks for the rest of my life = definite teaching perk. After an awkward encounter in the airport with a *way too full of himself* Italian man, I was finally able to settle into my tiny little Iberia airplane seat. I had to attempt to contain my excitement during the entire flight because I was finally just hours away from seeing my parents, the absolute best travel companions! My friends always make fun of me for my crazy travel planning tendencies, but once you see my mom in trip planning action, you realize that I get that trait veryyy honestly.
I am beginning my #italyspam posts the same way that my vacation started - with a big touristy bang. We not only toured the Colosseum on day one, but also the Vatican & the Pantheon. It was a crazy hectic & completely awesome way to start our Roman holiday, but man oh mannnn were we tired at the end of it! On the second day, we spent just about half a day exploring the Roman Forum and then stopped for a few scoops of gelato before heading home to relax a while. We had to rest up for our wine & food tour after all. Are you ready for this party to begin? You might want to pour yourself a glass of Italian wine - it's going to be a long one.
Sights & Activities: Days 1 & 2 - I'm not going to spend too much time going into details about the Roman sights & activities because let's be real... we've all learned about the Colosseum, Forum, Vatican, & Pantheon before, right?! I will say that I totally recommend that you hire a guide to take you around the ancient sites. Our guide, Luca Di Trapano, was really great - both funny and informative. Oh, and he is also a sommelier, so we totally trusted his lunch recommendation. He works independently, so if you'd like to know more about his tours, send me an email!
I was still fresh & bright-eyed in this picture!
Confession time: I reeeealllly hate being around lots of people. No, I am not a complete recluse who shies away from all human interaction, but I have a really hard time enjoying myself when there are lots of people around. For example: parades, theme parks, standing area of concerts.... and well, Rome. The history nerd in me absolutely loved visiting the Colosseum & the Vatican, but the sheer amount of people eveeerywheerree kinda put a damper on that joy. I think I've become really spoiled living in an untouristy European city for the last year... womp womp womp.
The Vatican:
The Vatican museums, St. Peter's Basilica, & The Sistine Chapel
Did you notice how I strategically took these photos with the main goal being to cut out the masses of people everywhere and to just capture the beauty of the buildings and sculptures? Well. Get ready for the reality!
Pantheon: It is somehow still free to enter the Pantheon, woooo, so peek your head in and gaze up at that beautiful, ancient dome.
But try not to get trampled by a school group. Don't say I didn't warn you!
The Roman Forum:
I actually really enjoyed our time exploring the Forum. There was a mix up with our tour guide reservation, so we didn't get to walk through the Forum with Luca, but we were perfectly fine with trusty old Rick Steves via my Kindle.
Tip:
Go as early as you can! The Forum opens at 8:30 but prime huge tour group time appeared to be about 10:30 - 11:00. Also, there is a great panoramic view of the Forum from Capitoline Hill!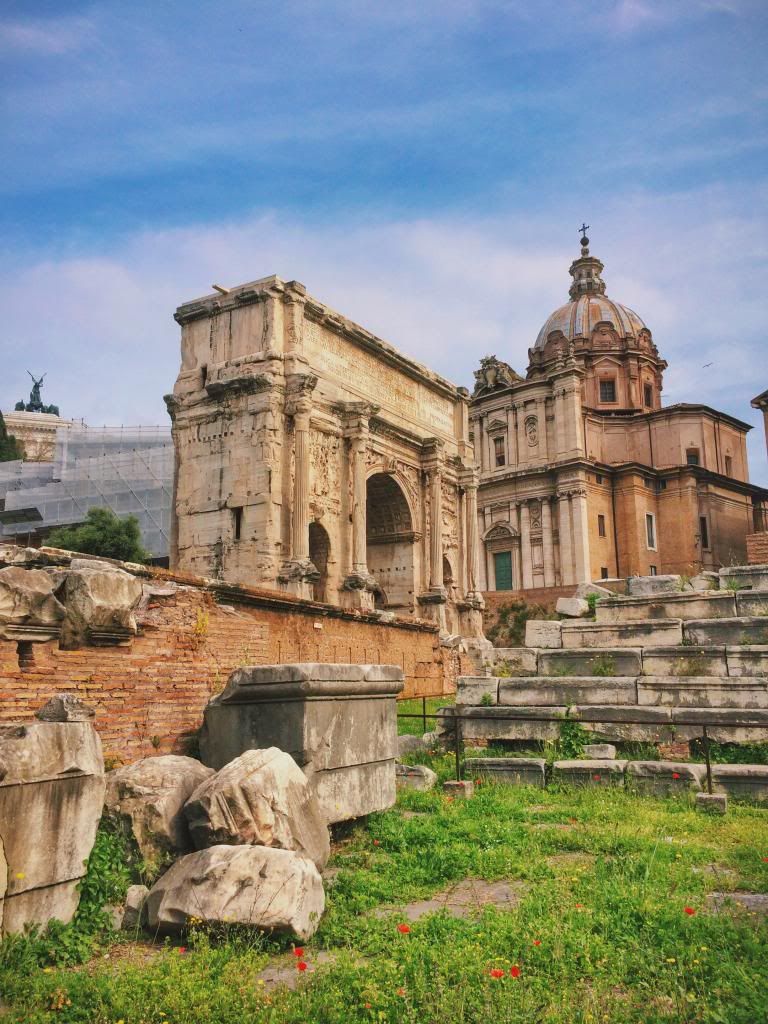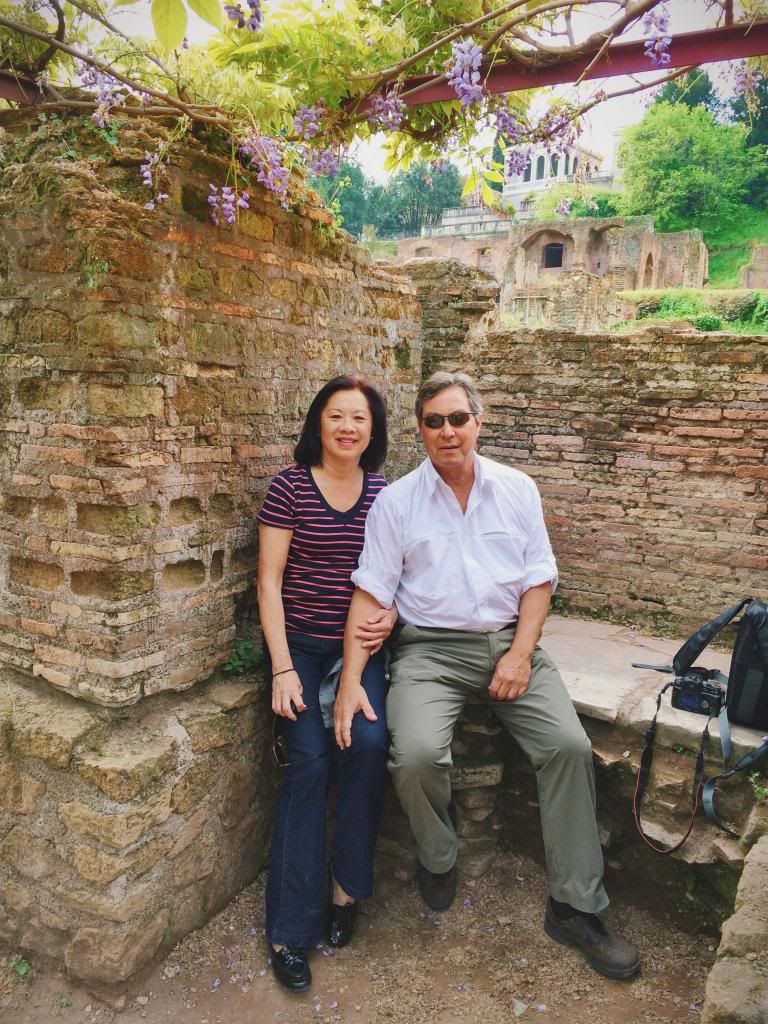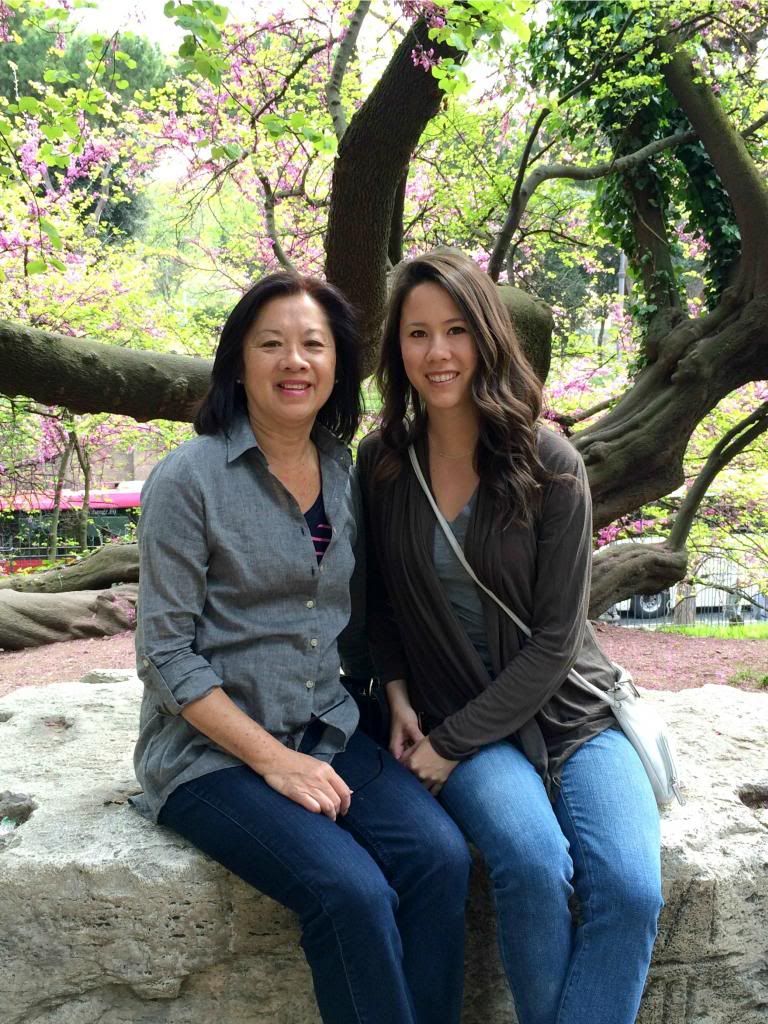 Eats & Drinks: My next blog post will be all about the wonderful food & wine tour we went on during our second night in Rome, so this section will be allll about "The Midget" for now. Yes, you did read that correctly.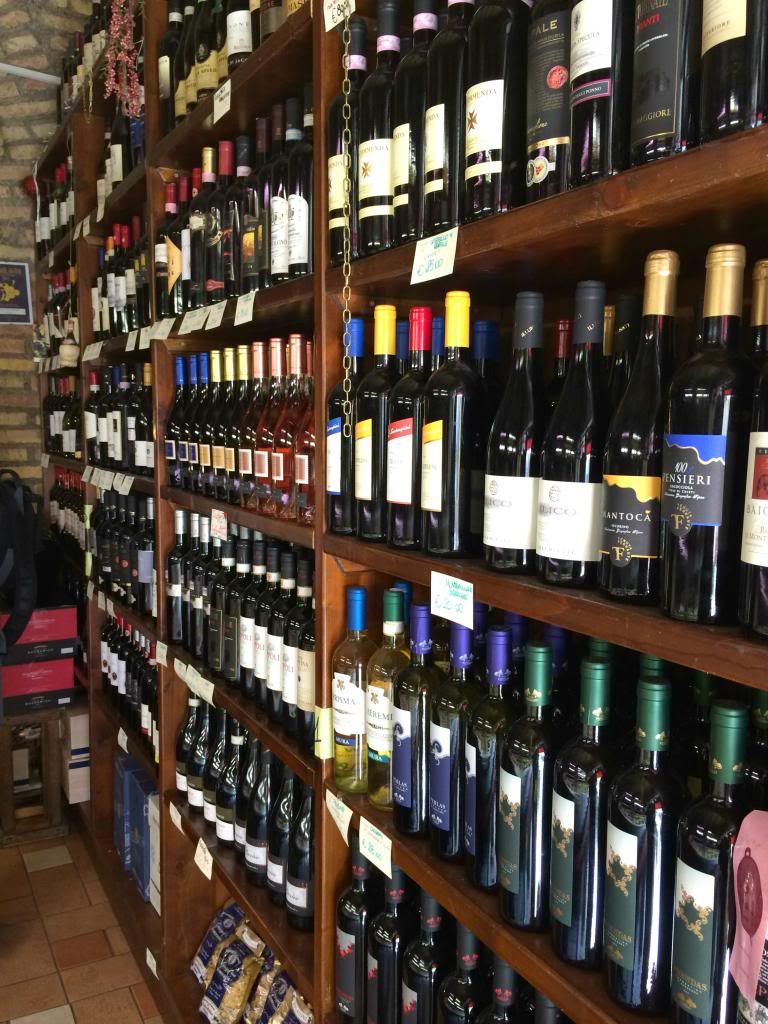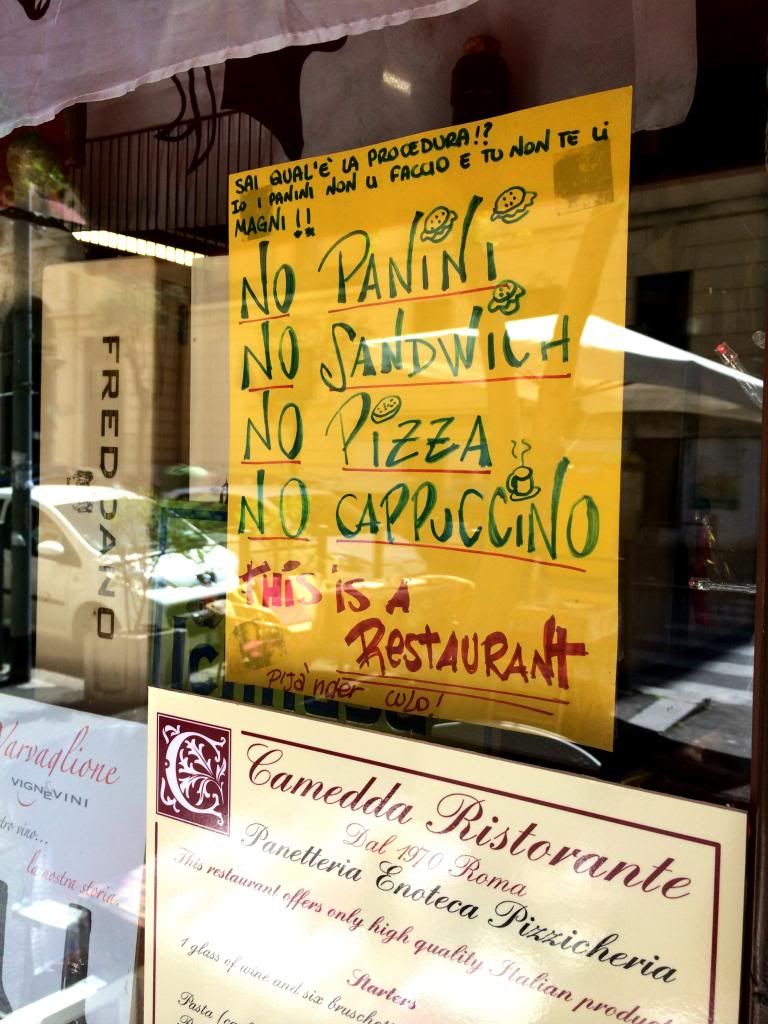 Our tour guide, Luca, took us to a marvelous restaurant in between touring the Colosseum and touring the Vatican. He kept referring to the restaurant as "The Midget," and once we got there we saw why. No, there were not actually any midgets anywhere in sight, but there
was
a shorter than average man with a larger than life personality running the show. From the easy banter between the two old friends, to the delectable Sardinian dishes, it was truly a treat to eat lunch at this neighborhood eatery. The real name of the restaurant is
Camedda
, and it has been dishing out incredible charcuterie platters and other Italian delights since 1970. I really loved the buffalo mozzarella, young parmesan cheese, & the potato and cheese raviolis. Yum! The "Midget" even gave me a free t-shirt with the company's logo on it. Turns out that he wasn't such a bad guy after all. ;)
Ambiance:
Oh Rome, how beautiful you'd be with just like... a million less people in your city at any given moment. Our schedules were pretty full on our first two days, so we didn't spend too much time wandering the streets, but we did snap a few pictures in between sights.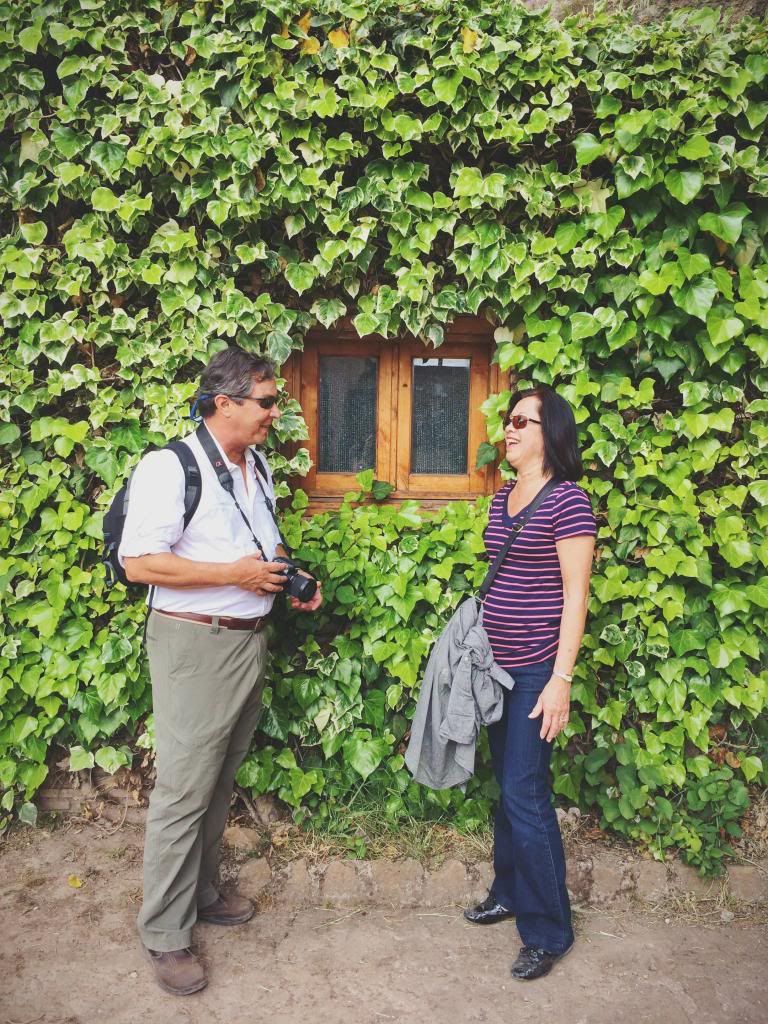 And with that wonderfully peaceful-looking nighttime photo of the Trevi Fountain, I leave you with one more Rome Reality:
#selfiecentral
xx, Jen