We never should have eaten at Enoteca di Sardegna Pigna, but thank goodness we did.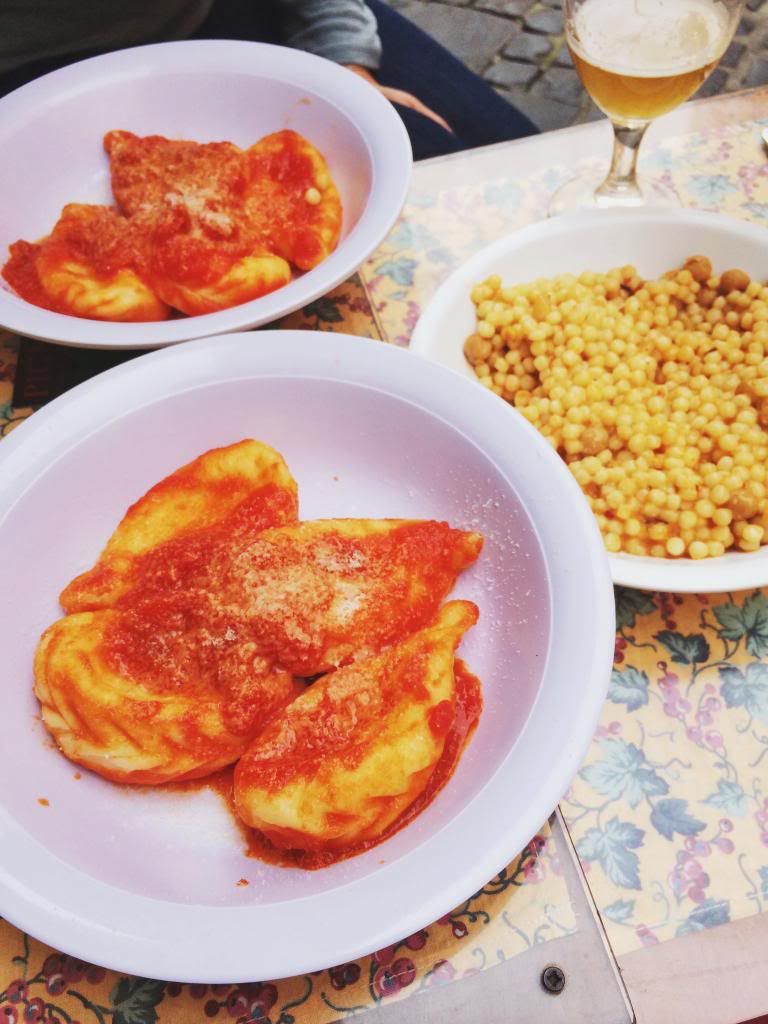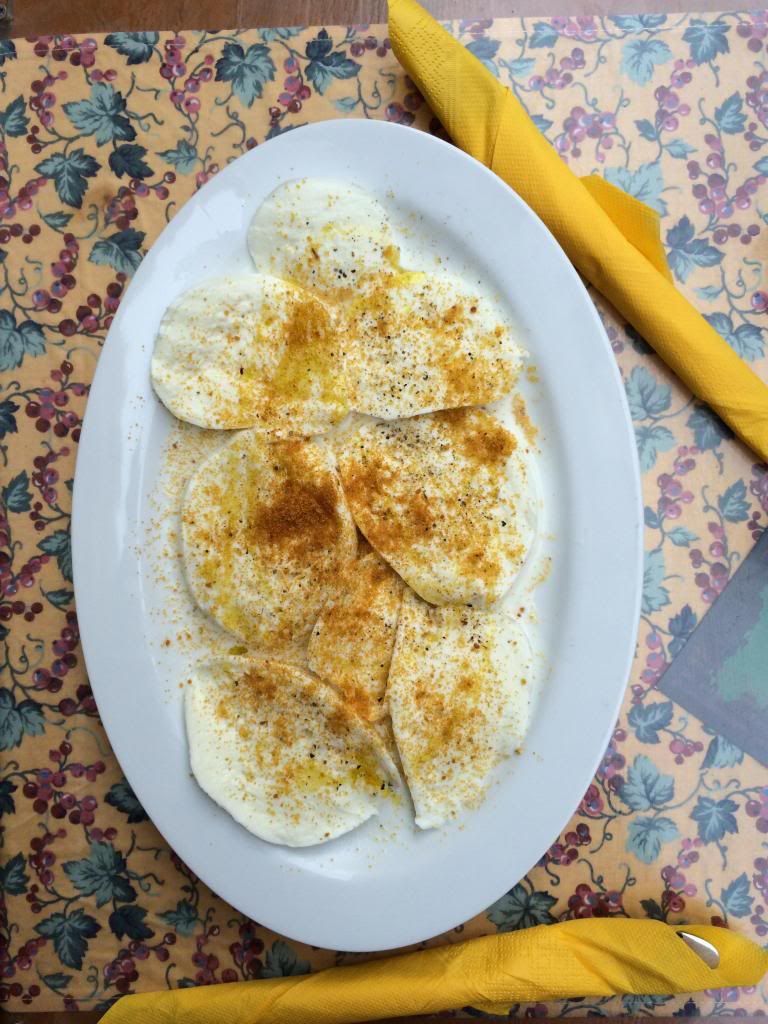 You never really realize how overwhelming the sheer number of restaurant options in Rome can be until you let yourself get to the point where you are wandering the streets absolutely starved, with no direction and a very stubborn determination not to end up in an overpriced, mediocre tourist trap. But lemme tell you... once you are there and you inevitably start to feel hangry, well... that pizzeria with a million photos of PIZZA! PASTA! and GELATO! in the window starts to look like the most delicious place in the entire world. After walking around the block a few times in a fruitless search for a specific restaurant that was "nearby" according to our TripAdvisor app, we almost gave up our hope for a good lunch and were about to resign ourselves to eating at a restaurant with pictures on the front whennnn.....

....we saw this beautiful storefront. Was it a wine and cheese store? Was it a restaurant? We didn't care! All we knew was that there were heavenly smells drifting through the air and an open table outside. As soon as we sat down, the owner, Stefano, came bustling outside to greet us and ask what we wanted to drink. Mom and I went with vino bianco, while my dad decided that he wanted beer. Stefano promptly brought out the two biggest glasses of wine I've ever seen and a huge bottle of Tuvi Tuvi, a craft beer from his home island, Sardegna. My dad was grinning from ear to ear when he saw that beer.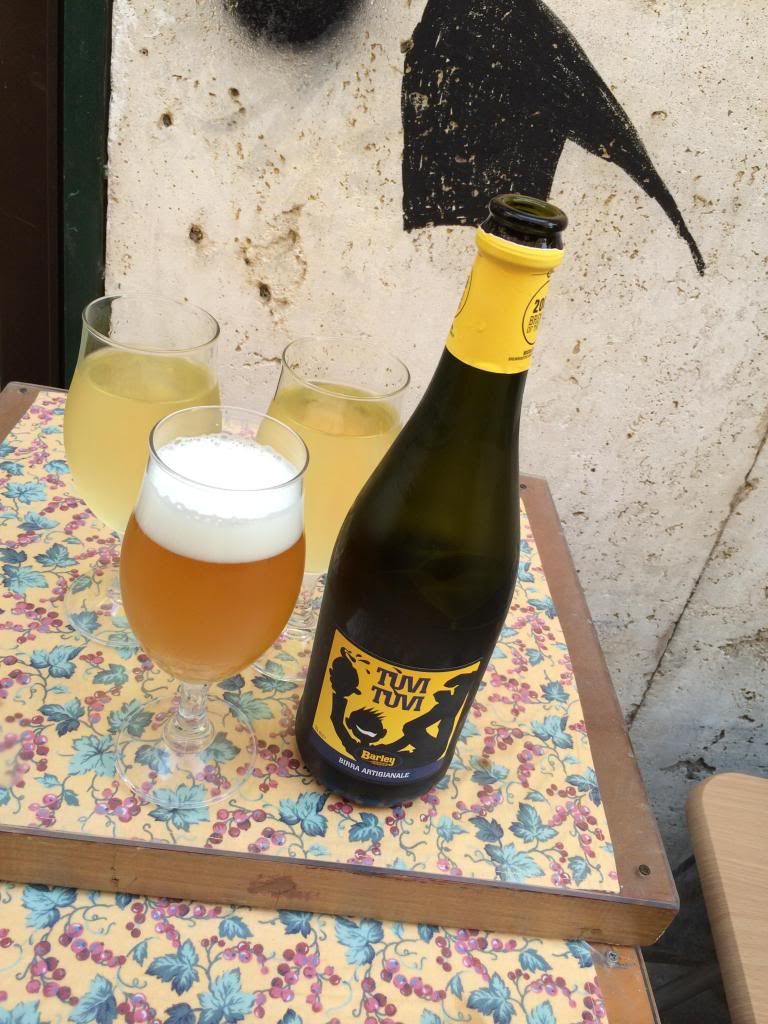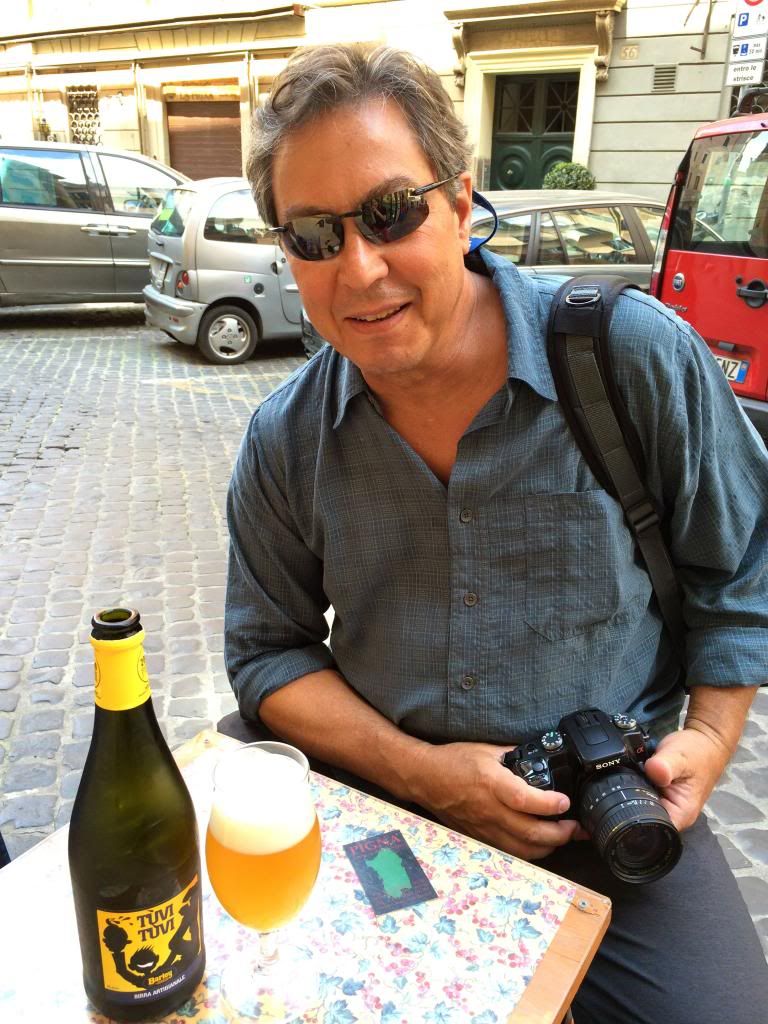 After making sure that our thirsts were quenched, Stefano came back out to tell us what he had on his menu for the day. He suggested that we started with his buffalo mozzarella dish, and then continue on with two main dishes -
culurjones de patate
, the typical Sardinian ravioli that is stuffed with potato, cheese, & mint, and
fregola
, a pasta similar to Israeli couscous that I had never tried before. The buffalo mozzarella and potato and cheese raviolis were both exceptionally tasty, but the main star of our lunch was definitely the fregola and chickpea plate. Fregola is a small, toasted pasta that came to Sardegna from North Africa, so the flavors in the dish were truly unique, and not at all what you think of when you typically think of Italian food.
Although we were so full at this point that we thought we were going to burst, we just couldn't say no when Stefano offered us a "digestive" liquor from Sardegna. We tried
mirto
for the first time at "
The Midget
" two days prior and loved it! We learned that making mirto is somewhat of a tradition in Sardegna. Families get together to pick the berries, extract the juice, and then ferment the berries with alcohol and sugar for their mirto supply for the year.
Photos below: mirto and a pastry dessert & the lovely Stefano.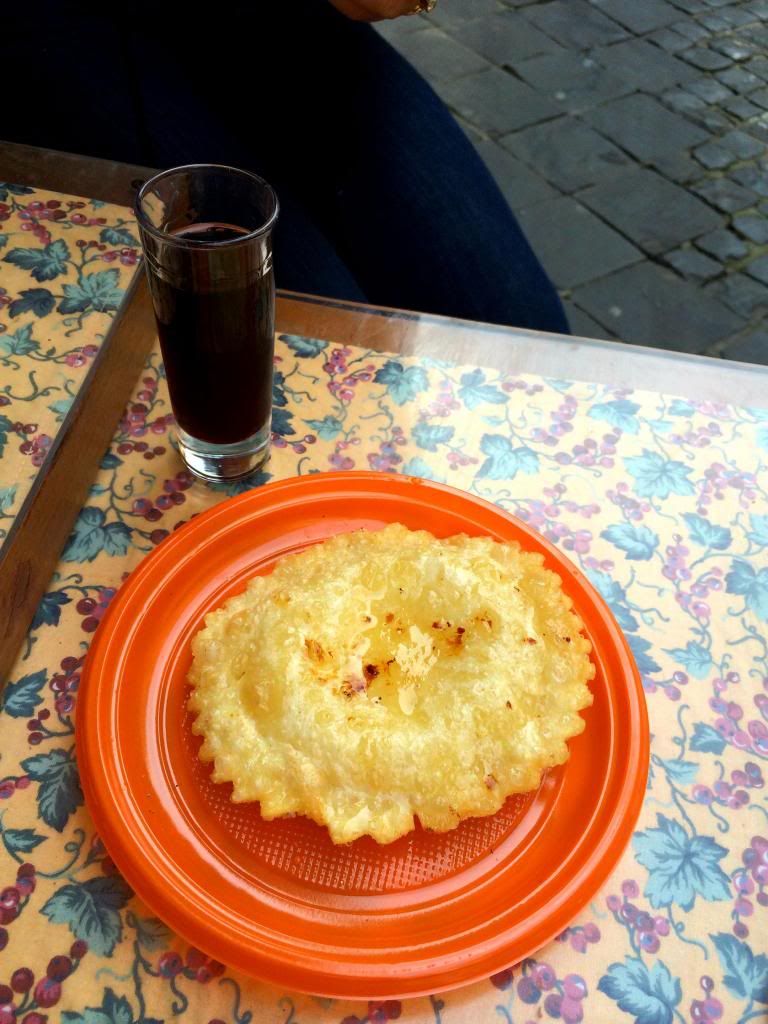 We never should have eaten here, but I'm so so so glad that we did.
And now for some photos of the rest of our day: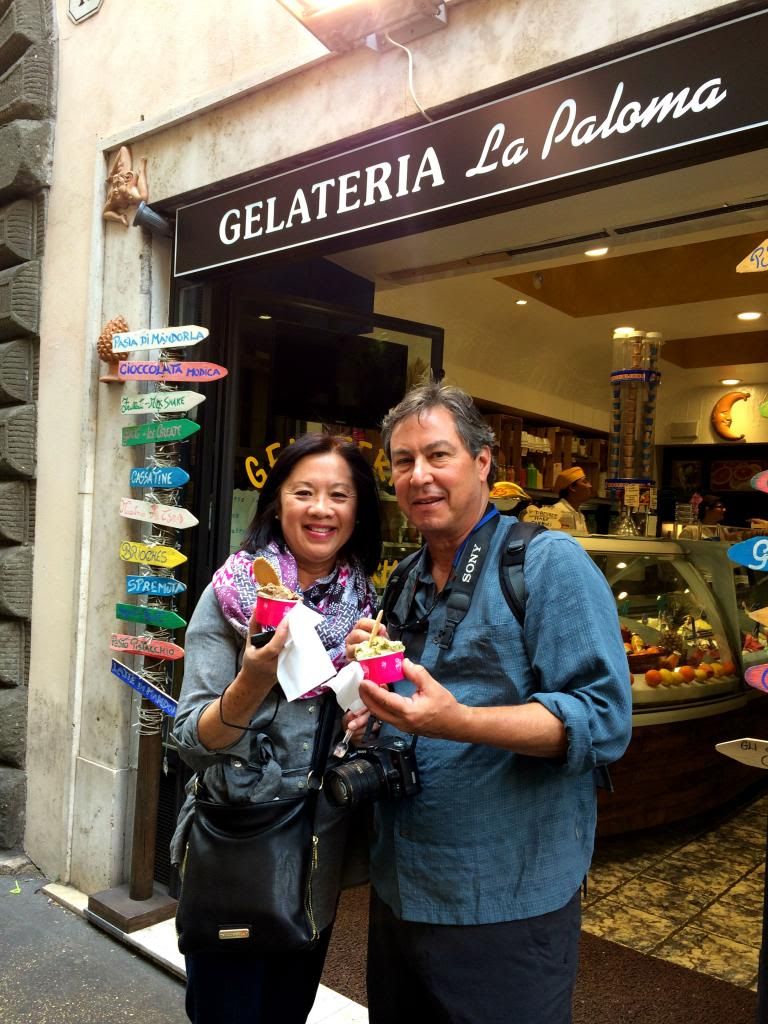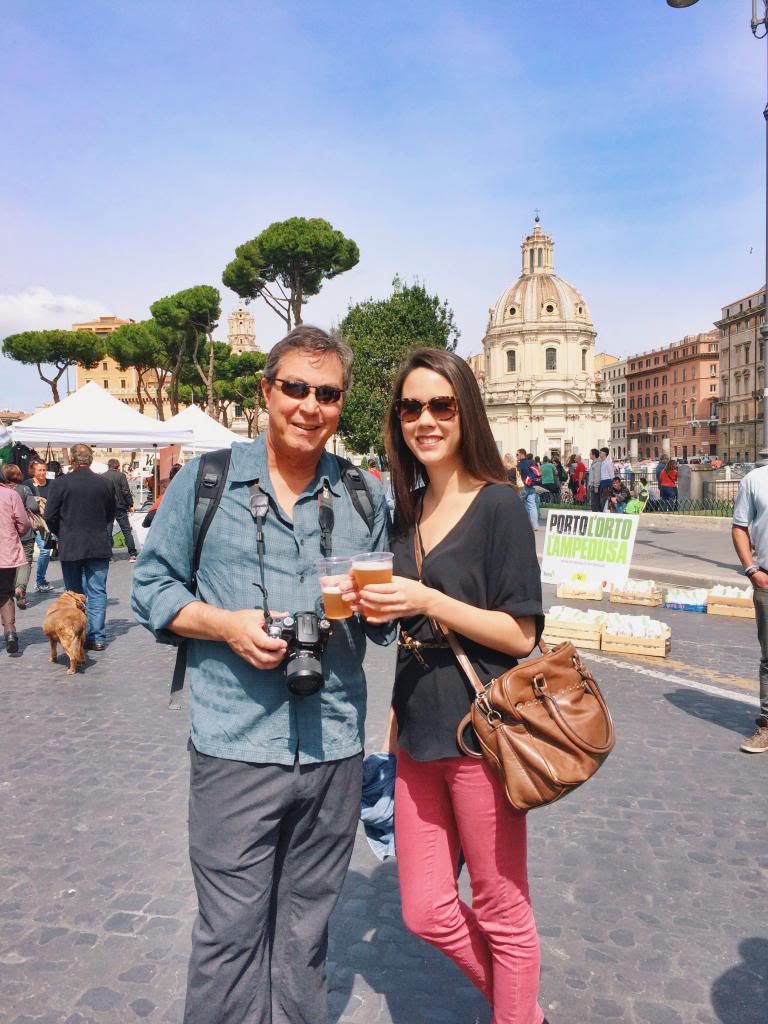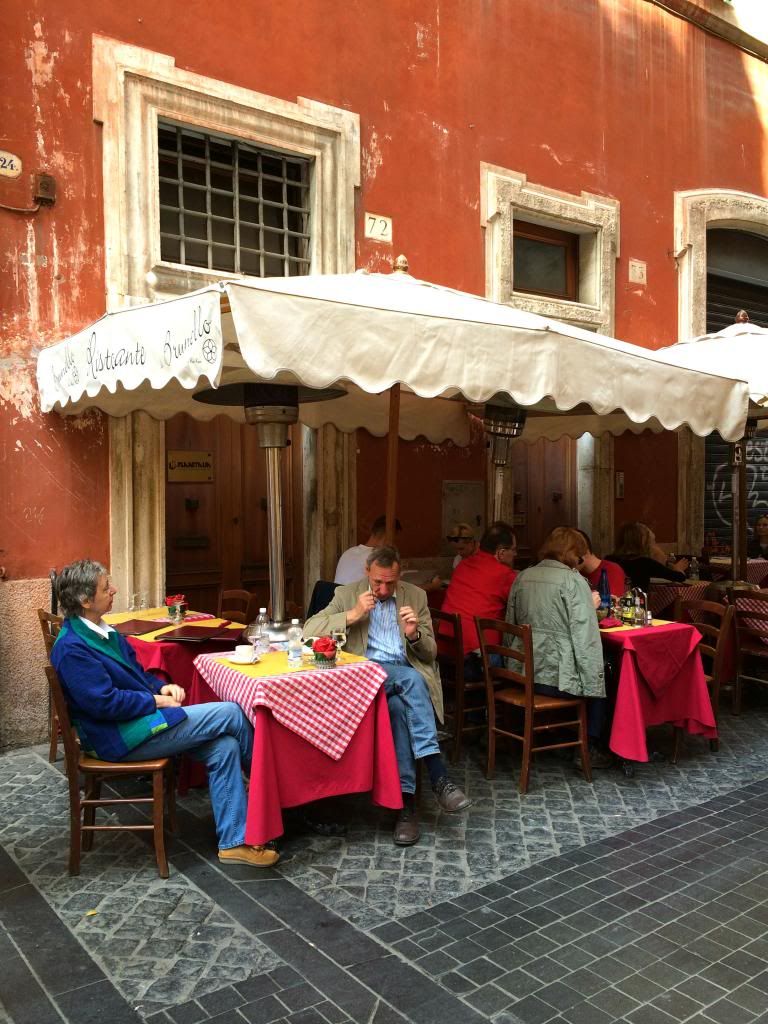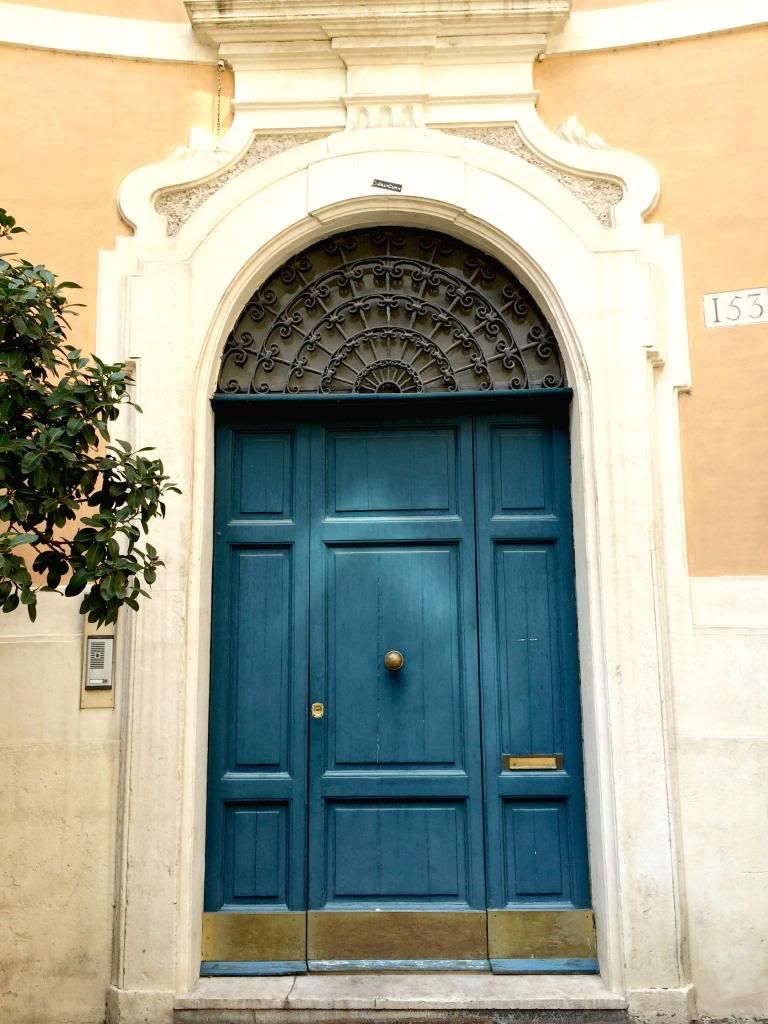 Next up in our Italian adventure: Catania, Taormina, Syracusa, & Messina, Sicily + the Umbria region.
Have you ever tried Sardinian cuisine? What was your favorite dish?
xx, Jen
Linking up with
Travel Tuesday
today!