I'm taking a break from my #
italyspam
travel posts to share a few things that I have been loving lately. New recipes I've tried, things I've done, and random internet things I've enjoyed lately. It can sometimes seem like my travels take over my entire blog, when it really is a fairly small percentage of my everyday life. My life is pretty normal, although you really wouldn't think so if you have read my blog lately. If I'm feeling fancy during the week I might hit up a market for some fresh fruits and veggies, or meet friends for a coffee or wine date, but a general day goes like this: wake up, go to work, cook lunch, blog a little, lesson plan a little, make dinner, chat with friends / family / my boyfriend, and then go to sleep. But I also do lots of fun stuff on the weekends that I stay in Madrid! I would love to start sharing more about that side of my life, instead of just sharing the "super glitzy" travel side! So here goes!
I met up with the gawgeous girls (fellow bloggers!) in the photo above on Friday for a little dinner and cocktail party, Madrid terrace style. It was a fun night filled with homemade strawberry mojitos, guacamole + chips, and of course the Spanish classics - jamon, olives, & queso! I brought over the main course:
Cuban black bean & rice mojo burgers with a mango slaw
. I'm still dreaming of the mango slaw & would like to make it again ASAP, but this time in salsa form. Yummmmm.
Speaking of recipes, I tried out an
overnight oats
recipe last night that was a great success! I have been trying to find a recipe for overnight oats that doesn't include chia seeds or flaxseed, as I am way too cheap to buy any here! This recipe only called for a teaspoon of chia seeds, so I figured omitting them wouldn't affect the texture of the oatmeal too much. I was right, thankfully! If you happen to have a large amount (three tablespoons) of chia seeds sitting around, you try out one of my favorite breakfast recipes -
blueberry banana pie overnight oatmeal.
Yum!
I laughed out loud when I read a fellow English teacher's take on
the differences between Spanish and American high schools
. If you take what you know about school at home and think of the complete opposite situation, you get high school in Spain. It's always an adventure, I'll tell ya that much. ;)
I celebrated my second Cinco de Mayo in Spain last week. Unfortunately, it's not a thing to drink lots of tequila and eat lots of Mexican food on this glorious day of margaritas in Madrid, but my American friends and I made it a thing anyways. Cheers!
Have you seen the viral video of Emma Stone and Jimmy Fallon having an
epic lip-synch battle
on
The Tonight Show
yet? No? Drop everything and watch it now. Emma Stone = amaze.
Are you looking for new things to do or restaurants to go to in Madrid? If so, check out this awesome "
Insider's Guide
" on Madrid Food Tour's blog. I contributed some of my tips along with the rest of the Madrid Food Tour staff.
I'm super in love with this
colorful dress
. Can someone give me a shopping allowance please? I'll take a pair of these
stilettos
as well please&thankyou.
I went out for tapas with these adorable peeps this weekend. We found a few new & completely awesome bars in La Latina. This bar was streaming
Eurovision
live while we were there. So good. Also. We tried a salmon tosta with a very unique topping - wasabi ice cream. Nom nom nom.
As usual, I continue to fall deeper + deeper in love with Madrid every single day.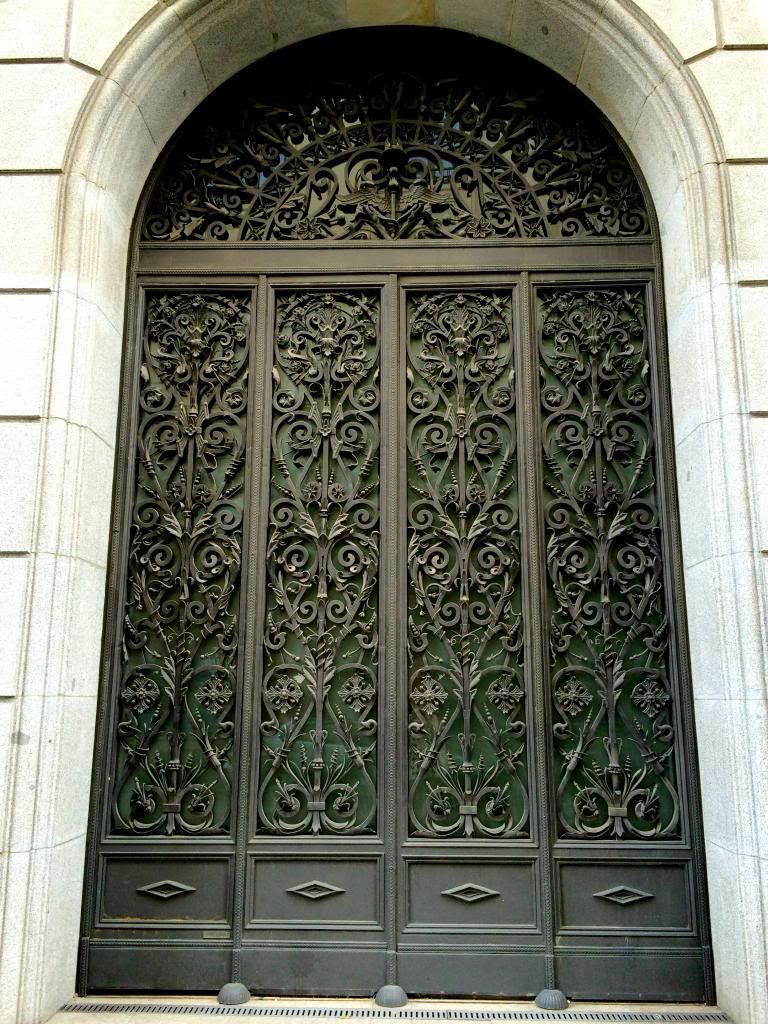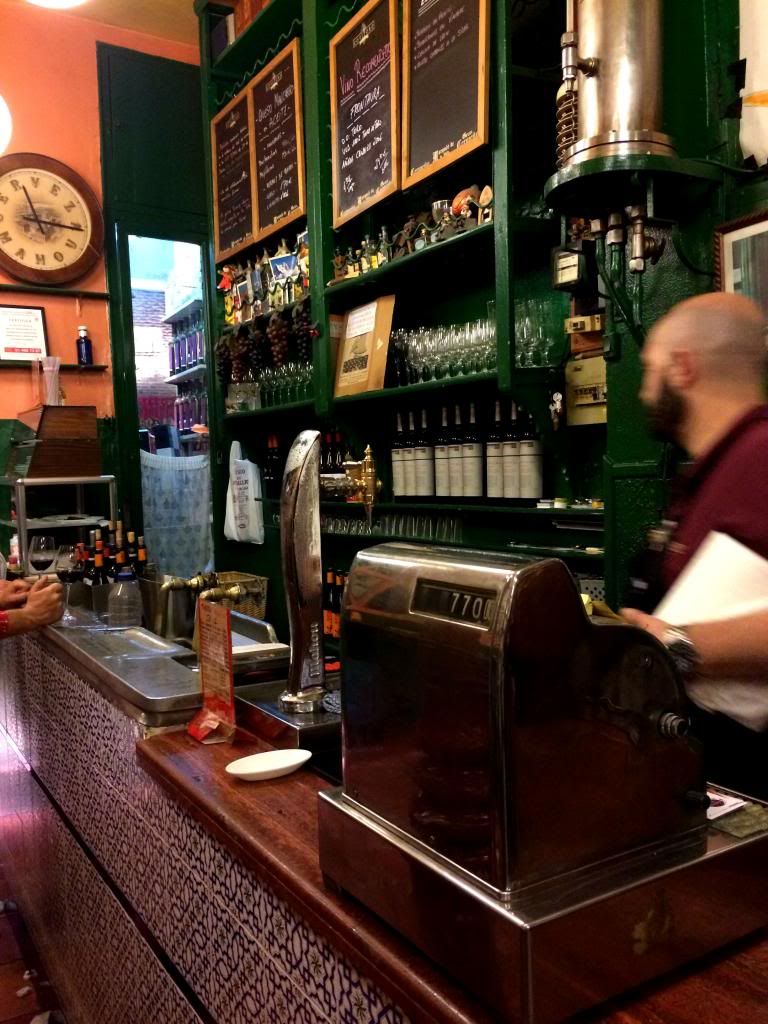 How could I not?
What's been going on in your life lately? Link to your blog posts or fun, random articles you've enjoyed lately below in the comments section!
xx, Jen