I finally joined the 21st century and got a new pair of beautiful, lightweight, mesh training shoes.
I found these puppies at Nordstrom Rack for $50.00!
They originally retailed at around $110.00 on Nike's website.
SCORE.
They really do make a difference while working out. I feel so light on my feet.
They are also pretty, which helps. :)
I laced up my brand new trainers and tried this out at home after warming up and stretching.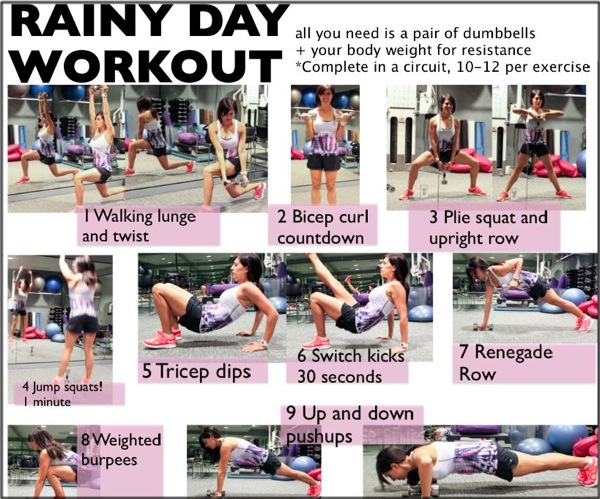 Whew! Tough. I love that it works out so many different muscle groups.
Also. It lasts about 2-4 songs, depending on how long they are.
Gotta love a quick and effective workout!
Remember. Check with a physician before you start any drastic workout plan.
I began a gradually more intense workout regimen over the last 3 months with a personal trainer.
Here's to being healthy and happy!